Why choose SGH Concepts for your next building project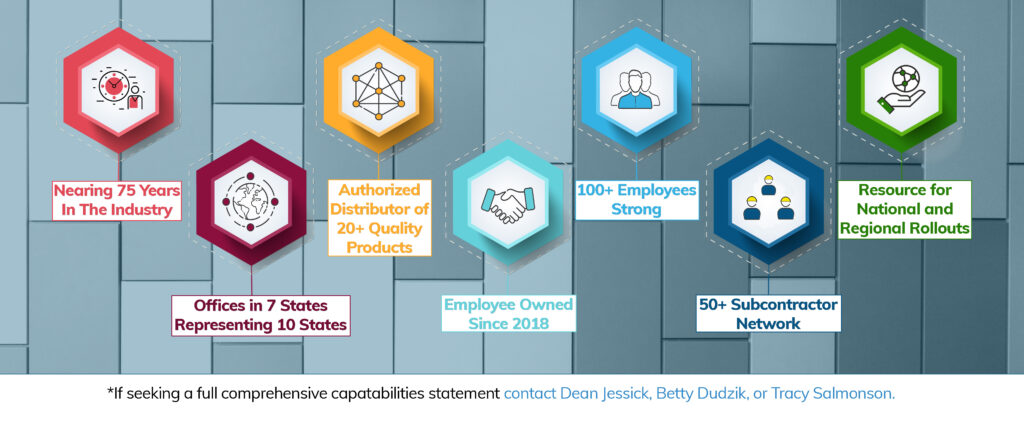 At the of end 2016, a new era began for our team as we emerged from five independent, construction-oriented companies into one unique strategic company, SGH Concepts, a division of SGH Redglaze Holdings Inc. Just as a man named Robert goes by Bob or Rob, or as a woman named Catherine goes by Cathy, Cat, Kay or Kate, SGH Concepts has evolved as our single choice trade name for our formal-named entity, SGH Redglaze Holdings Inc. Our formal name is used for contracts, taxes and other legal documents. Our FEIN is 81-4256977 under our formal name but our familiar trade name, SGH Concepts, is how we roll.
SGH Concepts, an architectural exterior / interior and specialties company, is an employee-owned, employee-led company currently operating with seven offices across 10 states. But we do not stop there. We use our resources to serve local, regional and national customers across the country when asked. We have added on resources, people, locations, products and services to grow our market footprint. Ultimately, this is to better serve you, our customers.
Our history is long, dating as far back as the late 1930 in some cities. Our commitment to the industry is 80+ years old. And we are just getting started.
SGH Concepts has been serving the building industry for over 6 decades.
In 1949, Ken Swanson founded Swanson Sales in Des Moines, Iowa. Since then, we've evolved and grown to better serve the construction communities from the Midwest to the Rockies.
SGH Concepts has expanded through the years, adding locations in Omaha, Neb. (1974), Kansas City, Mo. (2003), Minneapolis, Minn. (2005), Billings, Mont., Englewood, Colo. (2015) and Wichita, Kan. (2018). In addition to these seven states, we also provide architectural products and installation services in North Dakota, South Dakota and Wyoming. But don't fret — SGH Concepts can assist with all your design needs throughout the United States.
SGH Concepts provides premium products and innovative solutions to architectural design challenges with unmatched support for architects and general contractors from project creation to completion.
Vision — To be our clients' most trusted resource in creating something of enduring value.
Values — Responsive, honest, premium and smart.
For a list of the services we can provide to you on your next commercial building project, please visit our Services page.
Whether you're ready to get started right now, or want to discuss how we can help you best, you can reach us at 844.255.9393 or please go to our Contact Page to get in touch.